Hoewel velen van ons vloeibare exfolianten opnemen in de dagelijkse skincare routines, kan het voor sommigen nog steeds onaantrekkelijk klinken.
Er zijn ontzettend veel verschillende AHA's en BHA's die beloven de natuurlijke uitstraling van je teint te vernieuwen en verbeteren. Soms kan een subtiel product echter de beste keuze zijn voor de gevoelige huid.
Mandelic Acid is de perfecte AHA voor diegenen die zich enigszins zorgen maken over de gevoeligheid van hun huid, maar toch een exfoliant willen gebruiken.
Wat is Mandelic Acid?
Mandelic Acid is afgeleid van bittere amandelen en is een subtiele Alpha-Hydroxyl Acid. Met een groter molecuulgewicht dan andere AHA's zoals Glycolic and Lactic Acids, dringt Mandelic Acid veel langzamer door in de huid. Hierdoor is deze AHA zacht voor zelfs de meest gevoelige huid.
Werkend om de celomzet te versnellen om een frisse, stralende finish te bevorderen, verwijdert het zuur dode huidcellen van het oppervlak van de huid. Op deze manier wordt een doffe teint weer stralend.
Naast het minimaliseren van fijne lijntjes, werkt Mandelic Acid ook om het collageen dat van nature in de huid voorkomt te versterken en een jeugdige teint te bevorderen.
Als je het gevoel hebt dat je huid relatief normaal is en niet gevoelig is voor irritatie, kan Mandelic Acid te zacht zijn voor je huid. Als dit het geval is, probeer dan producten te gebruiken die zijn doordrenkt met Glycolic Acid.
3 x de beste Mandelic Acid skincare producten
Om je te helpen dit zachte maar effectieve zuur in je skincare routine op te nemen, hebben we onze drie favoriete Mandelic Acid producten op een rij gezet.
The Ordinary Mandelic Acid 10%
The Ordinary Mandelic Acid 10% is vrij van alcohol, olie en siliconen en biedt een zeer zachte vorm van peeling. Dit product is geschikt voor alle huidtypen en geeft je huid een frisse en verfijnde finish.
Breng dit product aan op de huid of vermeng het met andere skincare producten, volg het daarna op met je gewoonlijke vochtinbrengende crème.
Dr Dennis Gross Skincare Alpha Beta Ultra Gentle Daily Peel
Dr Dennis Gross Skincare Alpha Beta Ultra Gentle Daily Peel pakt een ongelijkmatige teint, verstopte poriën en rimpels aan. Dit product maakt gebruik van de krachten van zachte zuren als Mandelic om de huid te verfijnen en dode huidcellen te verwijderen, resulterend in een stralende finish.
De peel sheets zijn ideaal voor zelfs de meest gevoelige huidtypes en pakken fijne lijntjes aan. Daarnaast verstevigen ze de huid waardoor het ook een perfecte anti-verouderingsbehandeling is.
STARSKIN PRO Platinum Peel Mask Pack
Creëer een helderdere, meer verfijnde teint in slechts tien minuten met het STARSKIN PRO Platinum Peel Mask Pack. Dit product bestaat uit twee behandelingen; een peeling en een sheet masker. Beiden verwijderen ze dode huidcellen om de huid te hydrateren en glad te maken.
Het sheet masker is verrijkt met een op boerenkool gebaseerd serum om de huid te voeden en te kalmeren na de peeling. Op deze manier hoef je je geen zorgen te maken om irritatie of roodheid van de gevoelige huid.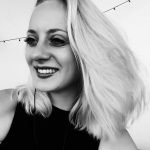 Sinds een aantal jaar heeft Anne een fascinatie voor alles wat met huidverzorging te maken heeft. Van de nieuwste technologieën van FOREO tot ouderwetse body brushes, alles is het waard om eens te proberen. Haar interesse komt voort uit de overtuiging dat een goede look begint bij een mooie huid; wanneer je huid op z'n best is, komt de rest vanzelf.