Met de huidige uitbraak van het coronavirus (COVID-19) over de hele wereld is het nu belangrijker dan ooit om onszelf schoon, veilig en beschermd te houden. De beste manier daarvoor is om ervoor te zorgen dat je handen altijd schoon zijn. Hoewel dit misschien niets nieuws lijkt te zijn, kunnen ziektekiemen zich gemakkelijk verspreiden nadat we niezen of hoesten, en overgaan op alledaagse voorwerpen zoals deurklinken en lichtschakelaars.
Om je te helpen veilig te blijven, hebben we een stapsgewijze handleiding samengesteld om je handen schoon te houden.
Stap één: handzeep
Voor de beste hygiëne en daarmee bescherming tegen het coronavirus, was je handen voor en na het eten, na niezen of hoesten, na het gebruik van openbare voorzieningen en voor en na het aanbrengen van make-up of gezichtscrème. Gezondheidsinstanties bevelen aan om je handen ongeveer 20 seconden op de volgende manier te wassen:
Maak je handen nat onder warm stromend water.
Breng een kleine hoeveelheid vloeibare zeep aan op je handen.
Wrijf krachtig in je handen en zorg ervoor dat je de zeep in je handpalmen masseert, tussen je vingers, nagels en polsen.
Spoel je handen onder warm stromend water.
Droog je handen grondig af met papieren wegwerpdoekjes.
Draai de kraan dicht met keukenpapier of je elleboog om te voorkomen dat je handen opnieuw worden besmet.
Het wordt ook aangeraden om altijd antibacteriële gel bij je te hebben. We hebben onze favoriete handzepen geselecteerd om je handen super schoon en fris te houden, inclusief merken als ESPA, Jo Malone, Rituals en Molton Brown. Met een vleugje luxe zal de Aesop Reverence Aromatique Hand Wash de huid zachtjes reinigen van onzuiverheden, terwijl de handen zacht en fris blijven.
ESPA Bergamot and Jasmine Hand Wash 250ml

Aesop Reverence Aromatique Hand Wash 500ml
Stap twee: handscrub
Door het koude weer kan je huid droog, gebarsten en over het algemeen moe aanvoelen. Blaas je handen daarom na het wassen nieuw leven in door één of twee keer per week een handscrub te gebruiken. Handscrubs werken om dode huidcellen en ruwe plekken te verwijderen.
Margaret Dabbs London Exfoliating Hand Scrub 100ml

Jurlique Exfoliating Hand Treatment 100ml
Stap drie: handmasker
Als je geobsedeerd bent door alles wat met skincare te maken heeft, verwen je je huid waarschijnlijk regelmatig met een gezichtsmasker - maar heb je ooit een handmasker geprobeerd? Evenals reinigend en voedend voor de huid, werkt een handmasker om de handen te hydrateren en te herstellen, terwijl ze tegelijkertijd een diep reinigende behandeling krijgen. De STARSKIN Hollywood Hand Model Nourishing Double Layer Hand Mask Gloves werken om de handen te herstellen en te voeden. Laat ze 15 minuten intrekken en masseer het overtollige serum naderhand in je huid zonder het af te wassen. Het resultaat? Zachte, schone handen en nagelriemen.
Seoulista Beauty Rosy Hands Instant Manicure

STARSKIN Hollywood Hand Model™ Nourishing Double-Layer Hand Mask Gloves

Skimono Beauty Hand Mask for Intense Nourishment 14ml
Stap vier: hydratatie
De laatste stap om je handen fris en schoon te houden, is door een hydraterende crème te gebruiken. Wanneer je de bovenstaande stappen volgt, zal het regelmatig hydrateren van je handen na het wassen helpen voorkomen dat ze uitdrogen en een rijke, intensieve voedende behandeling geven.
Elizabeth Arden Eight Hour Cream Intensive Moisturising Hand Treatment (75 ml)

Molton Brown Rabarber en Roos Handcrème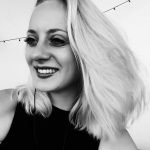 Sinds een aantal jaar heeft Anne een fascinatie voor alles wat met huidverzorging te maken heeft. Van de nieuwste technologieën van FOREO tot ouderwetse body brushes, alles is het waard om eens te proberen. Haar interesse komt voort uit de overtuiging dat een goede look begint bij een mooie huid; wanneer je huid op z'n best is, komt de rest vanzelf.