Als je geobsedeerd bent door beauty, dan weet je dat Black Friday 2019 voor de deur staat. Black Friday vindt elk jaar op iedere vierde vrijdag van de maand november plaats en komt oorspronkelijk uit Amerika. Door de jaren heen is dit shopping evenement steeds meer geïnternationaliseerd en is het ook in Nederland nu een grootse gebeurtenis.
Speciaal voor deze editie hebben we dan ook een reeks aan geweldige aanbiedingen en nooit eerder vertoonde deals op je favoriete luxe beauty merken voor je klaar staan. Denk hierbij aan hoge kortingen op merken als Yves Saint Laurent, PIXI, Clinique en nog veel meer. We kunnen niet wachten om alles met je te delen!
Dus, of je nou van plan bent om je kerstinkopen te doen tijdens het cyberweekend of je make-upvoorraad aan wil vullen met de populairste producten van dit moment, let goed op. We hebben een Cyber Weekend checklist samengesteld om je voor te bereiden op wat de grootste lookfantastic Blackout ooit zal zijn.
Save the date!
Zeg al je plannen af! De enige plek waar je op 29 november moet zijn, is hier op lookfantastic. Waarom organiseer je niet de ultieme meidenavond en nodig je je vriendinnen uit voor een volledig weekend shoppen, inclusief de beste beauty aanbiedingen van dit moment. Thuis blijven is het nieuwe uitgaan!
Meld je aan bij onze WACHTLIJST
Meld je vandaag aan bij onze wachtlijst en wordt op de hoogte gehouden van onze beste beauty aanbiedingen, luxe exclusives en speciale verrassingen en voorkom dat je ze net misloopt. Zo ben je als eerste overal bij!
Maak een verlanglijst
Het is nooit te vroeg om te beginnen met winkelen voor Black Friday. Maak simpelweg een lookfantastic account aan en sla je favoriete beauty producten op in jouw eigen online verlanglijst. Het enige wat je vervolgens hoeft te doen is terugkomen op Black Friday om te zien of je opgeslagen producten nu te verkrijgen zijn met korting! Waar wacht je nog op? Om je wat inspiratie te geven, hebben we een aantal beauty producten verzameld die geliefd zijn bij Team lookfantastic Nederland.
Clinique Beauty Bauble Set

essie Nail Polish Naked Nudes Duo Kit

Urban Decay Afterglow Blush Highlighter Palette - Sin
Weet jij al welke populaire merken je gaat inslaan tijdens het grootste shopping evenement van het jaar? Mocht je nog niet zo goed bekend zijn met de website van lookfantastic, ga dan naar ons hoofdmenu om een overzicht van al onze merken te zien. Op deze manier weet je zeker dat je niks mist en volledig voorbereid bent.
Blijf up to date van onze huidige beauty aanbiedingen
Kan niet wachten op Black Friday? Maak je geen zorgen, we veroordelen je niet! Bij lookfantastic hebben we het hele jaar door een reeks aan luxe beauty deals, flash sales en exclusieve aanbiedingen die je nu kunt shoppen.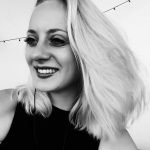 Sinds een aantal jaar heeft Anne een fascinatie voor alles wat met huidverzorging te maken heeft. Van de nieuwste technologieën van FOREO tot ouderwetse body brushes, alles is het waard om eens te proberen. Haar interesse komt voort uit de overtuiging dat een goede look begint bij een mooie huid; wanneer je huid op z'n best is, komt de rest vanzelf.