Droogborstelen? Soms zijn de meest eenvoudige technieken het meest effectief.
Als het gaat om het exfoliëren van je lichaamshuid, geloven velen dat een body brush het enige is wat je nodig hebt. Velen van ons hebben er waarschijnlijk al eentje, maar weten niet goed hoe ze 'm moeten gebruiken of wat de voordelen er van zijn.
Van droogborstelen is bekend dat het talloze huidklachten geneesd. Droogborstelen heeft het vermogen om doffe, uitgedroogde huid te transformeren en het optreden van cellulitis aanzienlijk te verminderen. Om deze redenen maakt de techniek nu dan ook een comeback. Het is tijd om je body brush uit het stof te halen en je huid te transformeren.
Wat is droogborstelen?
Droogborstelen van het lichaam omvat het verplaatsen van een droge, natuurlijke borstel over het lichaam. Dit doe je in lange drukbewegingen, waardoor je jezelf een grondige peeling en massage geeft. Deze oude techniek verwijderd dode huidcellen, stimuleert de afvoer van lymfeklieren en verhoogt de bloedsomloop.
Droogborstelen is een geweldige techniek voor mensen die last hebben van cellulitis en een ongelijke huidtextuur in het bijzonder. De harde, natuurlijke borstels van body brushes masseren de huid diep. Daarnaast werken ze hard om eventuele vetafzettingen die onder het huidoppervlak kunnen liggen te verzachten.
Door deze afzettingen te verzachten, stimuleert het borstelen van het lichaam het vet gelijkmatiger te verdelen. Op deze manier worden kuiltjes en bultjes geassocieerd met cellulitis zichtbaar verminderd.
Droogborstelen is bovendien goed voor uw algemene gezondheid en welzijn. Door het stimuleren van de afvoer van uw lymfeklieren helpt droogborstelen om de normale lymfestroom in uw lichaam te stimuleren en op natuurlijke wijze te ontgiften. Door droogborstelen aan je routine toe te voegen help je om de opbouw van giffen die leiden tot cellulitis, ongelijke huidtextuur en huidverkleuring te onderdrukken. Ook helpt het om bacteriën en giffen in het bloed uit de weg te ruimen.
Het is ten slotte bekend dat het stimuleren van het lymfestelsel je immuunsysteem versterkt en daarmee je algehele gezondheid en welzijn bevorderd.
Hoe gaat het in z'n werk?
Het is makelijk om droogborstelen in je routine op te nemen. Door elke ochtend een korte tijd te borstelen, merk je elke dag een aanzienlijk verschil in niet alleen het uiterlijk en de textuur van je huid, maar ook je humeur. Droogborstelen fungeert namelijk als een volledig natuurlijke energie booster die de bloedstroom en bloedsomloop stimuleert.
Neem een houten body brush met natuurlijke vezels zoals de ESPA Skin Brush. Doordat de ESPA Skin Brush gemaakt is van natuurlijke haren van Mexicaanse cactusplanten, is 'ie perfect voor het diep masseren en reinigen van de huid.
Neem de body brush en beweeg 'm over je huid, beginnend bij je voeten, omhoog naar je hart. Pas op dat je de huid niet 'scrubt', lange drukbewegingen zijn het beste voor je bloedsomloop en lymfestelsel.
Varieer druk afhankelijk van de gevoeligheid van je huid. Als je huid bijzonder fijngevoelig is, gebruik dan minder druk bij het borstelen van het lichaam.
Maak je body brush routine compleet met een bad of douche om de huid te reinigen.
Hydrateer je huid na het reinigen met een rijke, kalmerende vochtinbrengende crème. Wij houden ervan om de La Roche Posay Intense Repair Moisturizing Cream te gebruiken na een grondige peeling zodat de huid gevoed en beschermd is.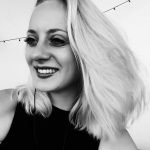 Sinds een aantal jaar heeft Anne een fascinatie voor alles wat met huidverzorging te maken heeft. Van de nieuwste technologieën van FOREO tot ouderwetse body brushes, alles is het waard om eens te proberen. Haar interesse komt voort uit de overtuiging dat een goede look begint bij een mooie huid; wanneer je huid op z'n best is, komt de rest vanzelf.