Wist jij dat philosophy's Purity Made Simple 3-in-1 Cleanser for Face and Eyes Amerika's nummer 1 bestverkochte gezichtsreiniger is? Nu kan je dit product samen met een reeks aan andere populaire producten van philosophy proberen, het merk heeft namelijk in samenwerking met lookfantastic een Beauty Box uitgebracht.
De Beauty Box bevat 6 van philosophy's bestverkochte producten én een reistasje om alles in te doen. De waarde van de box is €195 en jij kan 'm nu voor maar €58 in huis halen. Klinkt bijna als te mooi om waar te zijn, toch?
Hieronder hebben we alle producten uit de Beauty Box voor je op een rijtje gezet.
Purity Made Simple 3-in-1 Cleanser for Face and Eyes (30ml)
Deze gezichtsreiniger is een waar staple product en dat is zeker niet zonder reden. Zoals de naam al zegt is het een 3-in-1 formule, wat het een uitstekende cleanser maakt voor iedereen met een druk bestaan. Dankzij deze gezichtsreiniger hoef je niet langer verschillende stappen uit te voeren om je gezicht volledig schoon te maken, maar haal je alles van je gezicht af in één simpele stap. De philosophy Purity Made Simple 3-in-1 Cleanser for Face and Eyes reinigt je gezicht diep zonder je huid uit te drogen en is daarmee de ideale cleanser.
Purity Made Simple - Exfoliating Clay Mask (75ml)
Als je veel last hebt van onzuiverheden, dan is dit gezichtsmasker dé uitkomst voor jou. Het philosophy Purity Made Simple - Exfoliating Clay Mask is namelijk verrijkt met zuiverende bestanddelen als witte klei, salicylzuur en natuurlijke exfolianten. Dit product helpt de huid dan ook glad te maken door de poriën diep te reinigen en mee-eters zichtbaar te verminderen.
Turbo Booster Vitamin C Powder (7.1g)
Breng je huid opnieuw tot leven met philosophy's Turbo Booster Vitamin C Powder. Dit product kan zowel op zichzelf als gemengd worden gebruikt. De formule werkt het best met serums op waterbasis, vochtinbrengende crèmes of SPF en is voornamelijk goed voor het stimuleren van de collageenproductie, de bescherming tegen schadelijke stoffen van buitenaf en het verhelderen van de huid.
Renewed Hope in a Jar Moisturiser (60ml)
Naast dat deze verfrissende dagcrème je de gehele dag gehydrateerd houdt, maakt philosophy Renewed Hope in a Jar Moisturiser ook de textuur van je huid glad en daarmee de zichtbaarheid van poriën minder. De mix van hyaluronaat en Aziatisch fruitextract geeft je bovendien een glow die je gezicht er energiek en stralend uit laat zien.
Anti-Wrinkle Miracle Worker+ Eye Cream (15ml)
Ook als je nog geen last hebt van fijne lijntjes of rimpels is deze oogcrème een goede keus, de formule richt zich namelijk ook op het verminderen van donkere kringen en wallen. philosophy Anti-Wrinkle Miracle Worker+ Eye Cream bestaat voornamelijk uit een retinoïde crème die bijdraagt aan een helderder, jonger uiterlijk. Gebruik de crème zowel 's ochtends als 's avonds als laatste stap in je skincare routine voor een optimaal effect.
Gingerbread Man Body Souffle (240ml)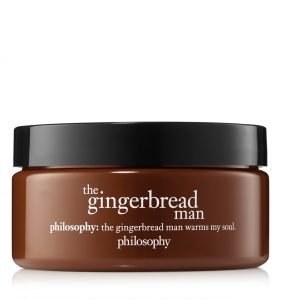 Verwen je huid en zintuigen op een feestelijke manier met deze soufflé van gingerbread. Dit product bevat een sheaboterformule die je huid zijdezacht en soepel maakt, zodat je huid op-en-top verzorgd is tijdens de feestdagen.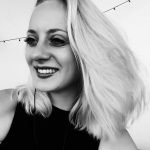 Sinds een aantal jaar heeft Anne een fascinatie voor alles wat met huidverzorging te maken heeft. Van de nieuwste technologieën van FOREO tot ouderwetse body brushes, alles is het waard om eens te proberen. Haar interesse komt voort uit de overtuiging dat een goede look begint bij een mooie huid; wanneer je huid op z'n best is, komt de rest vanzelf.