Op 11 april is het alweer Glamour Day! Op deze dag organiseert het tijdschrift Glamour een dag waarop een reeks aan fashion en beauty merken korting geven. Glamour Day is dan ook hét uitgelezen moment om jouw favoriete beauty merken met korting in te slaan op lookfantastic.
Maak een verlanglijstje voor Glamour Day
Om je alvast voor te bereiden op deze dag, hebben we onze favorieten voor je onder elkaar gezet. Mocht je deze producten nou willen aanschaffen op Glamour Day, voeg ze dan toe aan je verlanglijstje. Op deze manier kan je alles handig in een paar klikken afrekenen!
PIXI Glow Tonic
Heb jij last van een doffe huid? De PIXI Glow Tonic is in dat geval perfect voor jou. Deze exfoliërende toner is het meest geschikt voor de normale, droge en rijpe huid en verwijdert dode huidcellen waardoor de huid weer gaat stralen. De formule is daarnaast vrij van alcohol en is volledig dierproefvrij.
this works Deep Sleep Pillow Spray
Als je moeite hebt om in slaap te komen, kan pillow spray de oplossing voor jou zijn. De Deep Slee Pillow Spray van this works bevat oliën van kamille, lavendel en zoetruikende vetive die allen een diepe slaap promoten. Naast dat deze oliën heerlijk ruiken, zorgen ze er dus ook nog eens voor dat jij lekker slaapt vannacht. Zeg maar gedag tegen insomnia!
Clinique Take The Day Off Cleansing Balm
Clinique's Take The Day Off Cleansing Balm is een milde gezichtsreiniger die je huid diep gereinigd en zacht achterlaat. De formule transformeert na contact met de huid van een balsem naar een olie en kan zowel gebruikt worden voor het reinigen van je gezicht als je ogen. Dit product is geschikt voor alle huidtypen.
Shea Moisture Coconut & Hibiscus Curl & Shine Shampoo
Heb jij krullend haar en gebruik je liever geen shampoo die sulfaten bevatten? Shea Moisture's Coconut & Hibiscus Curl & Shine Shampoo is volledig sulfaatvrij en is ook nog eens dierproefvrij. De formule reinigt het haar op een milde wijze dankzij verschillende oliën die voorkomen dat je haar makkelijk pluist of breekbaar wordt. Last but not least is dit product veilig te gebruiken op gekleurd haar.
Caudalie Vinoperfect Radiance Serum Complexion Correcting
Oneffenheden als littekens en donkere vlekken zijn verleden tijd met Caudalie Vinoperfect Radiance Serum Complexion Correcting. Dit corrigerende serum is geschikt voor alle huidtypen en is dé oplossing voor een ongelijke of doffe huid. De formule vernieuwd de huid, wat er vervolgens voor zorgt dat jij letterlijk en figuurlijk weer gaat stralen.
Aveda Damage Remedy Daily Hair Repair
Als je veel styling apparaten als stijltangen, föhns of krultangen gebruikt, dan is het belangrijk dat je je haar beschermd zodat deze niet beschadigd wordt. Aveda Damage Remedy Daily Hair Repair is een twee-in-één behandeling die het haar zowel hersteld als beschermd tegen dit soort apparaten, ideaal dus als je deze regelmatig gebruikt! De formule voorkomt afbreking van het haar en bevat eiwitten en soya voor sterker en zachter haar. Ten slotte is dit product vrij van parabenen, minerale oliën, petrolatum, formaldehyde, dierlijke ingrediënten en synthetische geur.
Real Techniques Everyday Essentials
De producten die je gebruikt om je make-up te creëren zijn net zo belangrijk als de kwasten die je daarvoor gebruikt. Real Techniques Everyday Essentials bevat vier kwasten en een spons en zijn, zoals de naam al zegt, alle tools die je nodig hebt voor het creëren van een alledaagse look!
Niet gevonden waar je naar op zoek was? Bekijk ons volledige assortiment.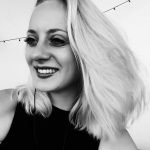 Sinds een aantal jaar heeft Anne een fascinatie voor alles wat met huidverzorging te maken heeft. Van de nieuwste technologieën van FOREO tot ouderwetse body brushes, alles is het waard om eens te proberen. Haar interesse komt voort uit de overtuiging dat een goede look begint bij een mooie huid; wanneer je huid op z'n best is, komt de rest vanzelf.