Voor het creëren van een flawless look heb je zowel de perfecte foundation kwast als de juiste foundation nodig.
Met verschillende vormen komen verschillende afwerkingen en elk type foundation kwast kan goed werken met bepaalde foundations voor die perfecte finish.
Wat is de beste foundation kwast voor mij?
Om je te helpen de beste foundation kwast te vinden, hebben we een lijstje van onze favoriete kwasten gemaakt. Daarnaast beschrijven we de afwerking van elke kwast evenals de perfecte aanvullende foundation.
De beste kwast voor vloeibare foundation
Gemaakt met ultrazachte, synthetische haren, creëert de Morphe M439 Deluxe Buffer Brush een flawless finish met elke vloeibare foundation. De M439 is ongetwijfeld de beste Morphe foundation kwast en absorbeert niets van je product, wat betekent dat elke keer wanneer je je basis aanbrengt je de gewenste finish bereikt. Het dikke, lichtgewicht handvat geeft je de ultieme controle en maakt het ontzettend eenvoudig om je basis aan te brengen.
Gebruik met: EX1 Cosmetics Invisiwear Liquid Foundation
De beste kwast voor poeder foundation
De MAC 132S Duo Fibre Foundation Brush neemt precies de juiste hoeveelheid van je crème foundation op en onthult daarmee de perfecte look. De synthetische vezels in verschillende lengtes mengen en verspreiden het product tegelijkertijd voor een mooie finish met minimale inspanning.
Gebruik met: Cover FX Total Cover Cream Foundation
De beste kwast voor volledige dekking
Platte, klassieke foundation kwasten zijn het beste voor een volledige dekking. De Smashbox Buildable Foundation Brush is gemaakt met high-tech synthetische haren die ervoor zorgen dat het product op zo'n manier op de huid wordt aangebracht dat het een airbrush finish geeft. Zoals de naam al doet vermoeden, kan je met de Buildable Foundation Brush je foundation zonder problemen in laagjes aanbrengen.
Gebruik met: MAC Studio Fix Fluid Foundation
De beste kwast voor lichte dekking
Een stippling kwast is de perfecte kwast om te gebruiken als je op zoek bent naar een natuurlijke, lichte finish van je huid. Met een mix van dubbele lengte borstelharen, verspreidt de Japonesque Stippling Brush het product voor een natuurlijke dekking. Gebruik de kwast met je favoriete vloeibare of crème foundation en creëer een zachte, natuurlijke finish.
Gebruik met: NARS Cosmetics Sheer Glow Foundation
De beste kwast voor snel gebruik
Als je haast hebt, is het gebruik van een grote foundationborstel die het product snel en haarfijn afzet, essentieel. The Foundation Brush van Kevyn Aucoin is op zo'n manier ontworpen dat het product snel in de huid wordt opgenomen. Met ultrazachte synthetische borstelharen die het aanbrengen van de vingertoppen nabootsen, kan je met de kwast gemakkelijk je product aanbrengen op verschillende gebieden van het gezicht.
Gebruik met: Bobbi Brown Skin Foundation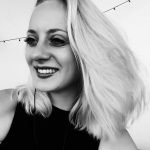 Sinds een aantal jaar heeft Anne een fascinatie voor alles wat met huidverzorging te maken heeft. Van de nieuwste technologieën van FOREO tot ouderwetse body brushes, alles is het waard om eens te proberen. Haar interesse komt voort uit de overtuiging dat een goede look begint bij een mooie huid; wanneer je huid op z'n best is, komt de rest vanzelf.