Het aanbrengen van een heerlijk gezichtsmasker is één van onze favoriete dingen om te doen. Of het nou doordeweeks of weekend is, voor elke gelegenheid is er wel een geschikt masker te vinden.
Deze maskers onderscheiden zich vervolgens weer op basis van het huidtype waarvoor ze het meest geschikt zijn. Heb je vaak last van breakouts, dan kan je het beste gaan voor een gezichtsmasker die onzuiverheden aanpakt. Daarnaast bestaan er ook gezichtsmaskers die voor alle huidtypen geschikt zijn of voornamelijk focussen op een droge, gevoelige of vette huid.
Over Pixi
Pixi is een Brits beauty merk dat is opgericht door makeup-artist Petra Sand. De producten van Pixi geven je huid een natuurlijke glow en lijken dan ook met de dag populairder te worden.
Het meest bekende product uit hun assortiment is zonder twijfel de Glow Tonic, dit product is geliefd bij zowel beroemdheden als modellen, dermatologen en beauty bloggers. Het beauty merk heeft nu ook een reeks aan gezichtsmaskers op de markt gebracht en wij zijn helemaal fan. Om deze reden hebben we onze favorieten voor je op een rijtje gezet.
Wat zijn de beste gezichtsmaskers van Pixi?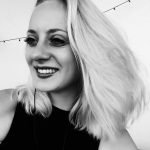 Sinds een aantal jaar heeft Anne een fascinatie voor alles wat met huidverzorging te maken heeft. Van de nieuwste technologieën van FOREO tot ouderwetse body brushes, alles is het waard om eens te proberen. Haar interesse komt voort uit de overtuiging dat een goede look begint bij een mooie huid; wanneer je huid op z'n best is, komt de rest vanzelf.