Zeg hallo tegen de zon en ontsnap aan het alledaagse met onze 'Staycation' editie juni Beauty Box - je ontvangt de producten van deze maand in een exclusieve beauty bag, voor de ultieme verwennerij voor thuis!
Van lichaamsverzorging tot haarverzorging, onze juni Beauty Box heeft alles wat je nodig hebt voor een uniek verblijf bij je thuis. Onze Beauty Box 'Edit' is deze maand in digitale vorm - exclusief voor onze abonnees, vol met de nieuwste tips en tricks uit de branche.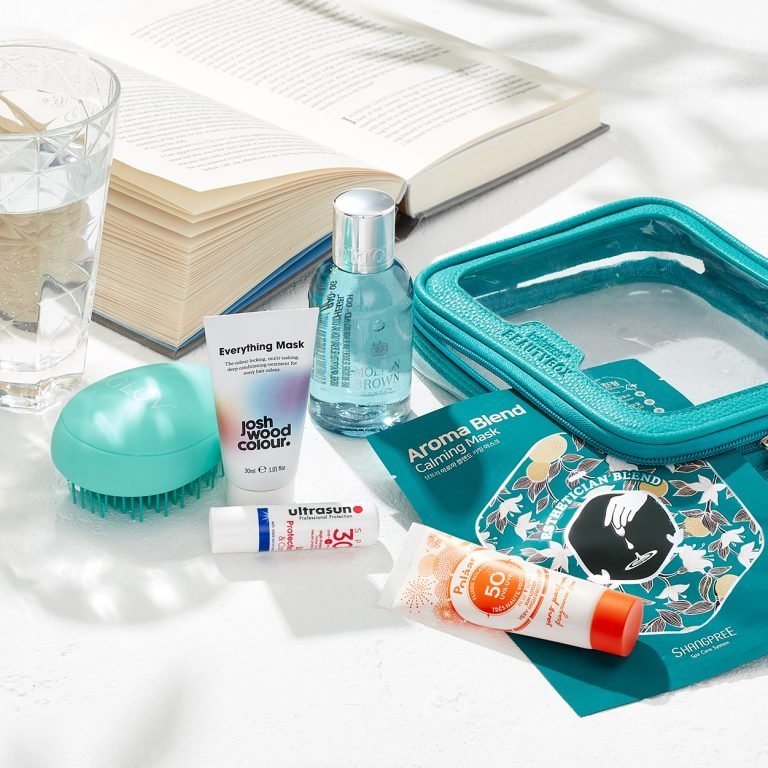 Wat zit er in?
Josh Wood Colour Everything Mask (30ml) – ter waarde van €6,70
Ontworpen voor gebruik op elke haarkleur, dit haarmasker is gemaakt om kleur vast te houden en glans en hydratatie toe te voegen. Het is de perfecte 'does-it-all' behandeling.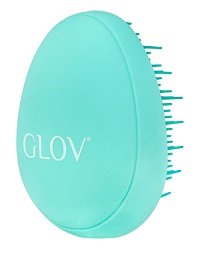 Glov Rainbow Drop Brush – ter waarde van €11
Perfect voor gebruik op zowel nat als droog haar, deze Glov-borstel glijdt door je haar zonder te trekken. Handpalmformaat en ideaal om in je handtas mee te nemen, zodat je 'm de hele dag kan gebruiken om je haar te ontwarren.
Molton Brown Coastal Cypress & Sea Fennel Bath and Shower Gel (100ml) – ter waarde van €11
Deze luxe bodywash laat je huid fris, verwend en heerlijk ruiken. Dit product is uniek en delicaat geparfumeerd met zeevenkel en cipres, waardoor je lichaam zich in gelijke mate gevoed, gehydrateerd en gerevitaliseerd zal voelen.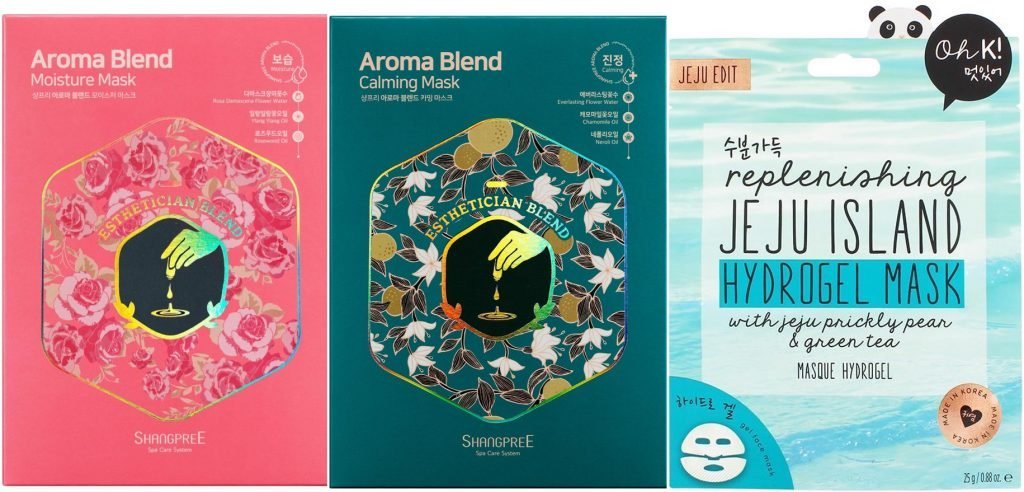 Shangpree Aroma Blend Calming/Moisture Mask (ter waarde van €2,80) OF OhK! Jeju Island Hydrogel Mask (ter waarde van €6,70)
In de juni Beauty Box vind je een masker van spa- en huidverzorgingsdeskundigen Shangpree, of het cruelty free Koreaanse merk Oh! K. Deze maskers geven je na slechts één gebruik een stralende, zachtere en meer gehydrateerde teint.
Polaar Very High Protection Sun Cream SPF50+ (20ml) – ter waarde van €14,95
Deze Polaar zonnecrème is lichtgewicht en niet vettig van textuur. Daarnaast is de formule gemakkelijk aan te brengen, trekt 'ie snel in de huid en biedt het een sterke bescherming tegen schadelijke invloeden van buitenaf.
Ultrasun SPF30 Lip Protect – ter waarde van €8,90
Deze Ultrasun lippenbalsem vermindert ontstekingen en hydrateert tegelijkertijd eventuele droge lippen. De formule is speciaal ontworpen om je lippen te beschermen tegen zonneschade.
Hoe kan je de juni Beauty Box in handen krijgen?
Als je al bent geabonneerd, hoef je je zich geen zorgen te maken: je box voor juni komt binnenkort op je deurmat. Waar wacht je nog op als je nog niet geabonneerd bent?
Meld je vandaag nog aan en verwen jezelf elke maand met 6 fantastische producten!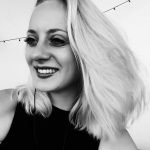 Sinds een aantal jaar heeft Anne een fascinatie voor alles wat met huidverzorging te maken heeft. Van de nieuwste technologieën van FOREO tot ouderwetse body brushes, alles is het waard om eens te proberen. Haar interesse komt voort uit de overtuiging dat een goede look begint bij een mooie huid; wanneer je huid op z'n best is, komt de rest vanzelf.