Het is Movember, dus je zal waarschijnlijk wel gemerkt hebben dat veel mannen op deze maand hun baard laten staan.
Dit wereldwijde fenomeen begon met een paar mannen in een pub in Australië. Zij besloten hun baard te laten staan om geld in te kunnen zamelen voor goede doelen. Eén daarvan was de RSPCA, een goed doel dat zich richt op het welzijn van dieren. Een jaar later liet een niet-verwante groep van 30 mannen hun baard gedurende de maand november staan om het bewustzijn voor prostaatkanker en depressie bij mannen te vergroten. Ze zouden later de Movember Foundation Charity worden, met als doel het gezicht van de gezondheid van mannen te veranderen. Intussen heeft dit goede doel meer dan €65 miljoen opgehaald voor mannen die het nodig hebben.
Om ervoor te zorgen dat je baard er deze maand gegarandeerd goed uitziet, hebben we de beste producten voor de verzorging van je baard onder elkaar gezet.
Bulldog Original 2-in-1 Beard Shampoo and Conditioner
Wil jij je baard op een simpele manier fris en verzorgd houden? Bulldog Original 2-in-1 Beard Shampoo and Conditioner is dé uitkomst voor jou. Masseer een kleine hoeveelheid van dit product in je baard en spoel het vervolgens uit. De formule helpt je huid te ademen en verwijdert bovendien pluisjes en onzuiverheden.
Blind Barber 30 Proof Styling Cream
Wil je geen vettige baard maar wil je 'm ook niet helemaal temmen? Blind Barber 30 Proof Styling Cream is de perfecte oplossing. Deze formule is op waterbasis, zodat je zowel je volume als definitie behoudt zonder er onverzorgd uit te zien. Of je nu de uiteinden van je snor krult of je pluizige en onhandelbare baard temt, dit product voldoet aan al je stylingbehoeften deze Movember.
Elemis Smooth Result Shave and Beard Oil
Ingegroeide haren en rode vlekken kunnen een nare pijn veroorzaken tijdens het scheren. Het gebruik van slechts een paar druppels Elemis Smooth Result Shave and Beard Oil maakt scheren pijnloos en gemakkelijk voor zelfs de dikste baarden. De olie zit boordevol vitamines en zorgt ervoor dat je huid is voorbereid op een schone en comfortabele scheerbeurt met een gladde afwerking.
Men Rock The Tache Tamer's Toolbox
Men Rock The Tache Tamer's Toolbox is de ideale toolbox voor die perfecte baard. Deze set bestaat uit een kleine handgemaakte kam, een scherpe schaar voor een precieze vorm en afwerking én een heerlijk geurende wax waarmee je je snor of baard kunt vormgeven en perfectioneren. Heb je zelf geen baard? Geef dit pakket dan cadeau aan je broer, vader of opa!
men-ü Barbiere Shave Brush and Stand
Heb je je ooit afgevraagd wat het nut van een scheerkwast is? Het aanbrengen van scheerschuim met je handen doet slechts het halve werk. Deze borstel gebruikt varkenshaar om de weerstand te bieden die nodig is om je baard van je gezicht te tillen en dode huidcellen van de huid te verwijderen. Door het gebruik van men-ü Barbiere Shave Brush and Stand bereik je dus veel meer en geniet je van een strakkere, nettere en exfoliërende scheerbeurt.
ManCave Beard Control
Dit lichtgewichte styling product is perfect voor het verzachten, verzorgen en temmen van je baard. De ManCave Beard Control bestaat uit een combinatie van cafeïne, hennepolie en sheaboter die een gezonde haargroei en een zachte huid bevorderen.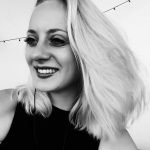 Sinds een aantal jaar heeft Anne een fascinatie voor alles wat met huidverzorging te maken heeft. Van de nieuwste technologieën van FOREO tot ouderwetse body brushes, alles is het waard om eens te proberen. Haar interesse komt voort uit de overtuiging dat een goede look begint bij een mooie huid; wanneer je huid op z'n best is, komt de rest vanzelf.