Als er iets niet kan ontbreken in je make-up tasje, dan is het wel een concealer. Dit make-up product kan werkelijk overal voor gebruikt worden; of je nou je donkere kringen wil verbergen, een meer egale huidtint wil creëren of puistjes of plekjes wil verbergen, concealer is dé uitkomst! Er zijn ontzettend veel soorten concealers op de markt, om deze reden kan het soms lastig zijn om de beste voor jouw huidtype te vinden.
Om je te helpen met het vinden van jouw perfecte concealer, hebben we hieronder de 7 beste concealers uit ons assortiment onder elkaar gezet.
Onze beste concealers op een rij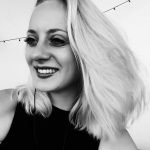 Sinds een aantal jaar heeft Anne een fascinatie voor alles wat met huidverzorging te maken heeft. Van de nieuwste technologieën van FOREO tot ouderwetse body brushes, alles is het waard om eens te proberen. Haar interesse komt voort uit de overtuiging dat een goede look begint bij een mooie huid; wanneer je huid op z'n best is, komt de rest vanzelf.